The voice of this pioneer in wellness and clean beauty was getting lost in an ever shifting and highly competitive marketplace. It was time to rethink its communication strategy and evolve how the essence of its DNA is visualized.
Each product campaign distinguishes Naturopathica as a contemporary, consumer-centric, high-quality beauty brand focused on healing the mind, body and spirit with proven ingredients and treatments. It's about wellness that works.
clean beauty takes on acne
Hippie spa shack to mainstream wellness market leader
Rosemary & Salicylic Acid Acne Collection 
The ask
 Develop a multi-asset campaign that eradicates the stigma of acne and challenges outdated language around acne treatment.
The challenge
 As the clean beauty category has matured, customers are frequently turning to indie brands for gentler and cleaner acne solutions. This is the first time that Naturopathica is addressing this growing demand from acne sufferers.
The story
 Naturopathica decided to make more robust marketing efforts for the acne collection compared to prior launches. This includes emails, at-home mailers to targeted and prospective customers, and 30 online video assets. The campaign fully embraces diversity and gender inclusion, and works with over 200 paid and unpaid micro- and macro-influencers.
The result
 The launch brings to life Naturopathica's new positioning in a way that de-stigmatizes acne, and strengthens its position as a mainstream wellness market leader.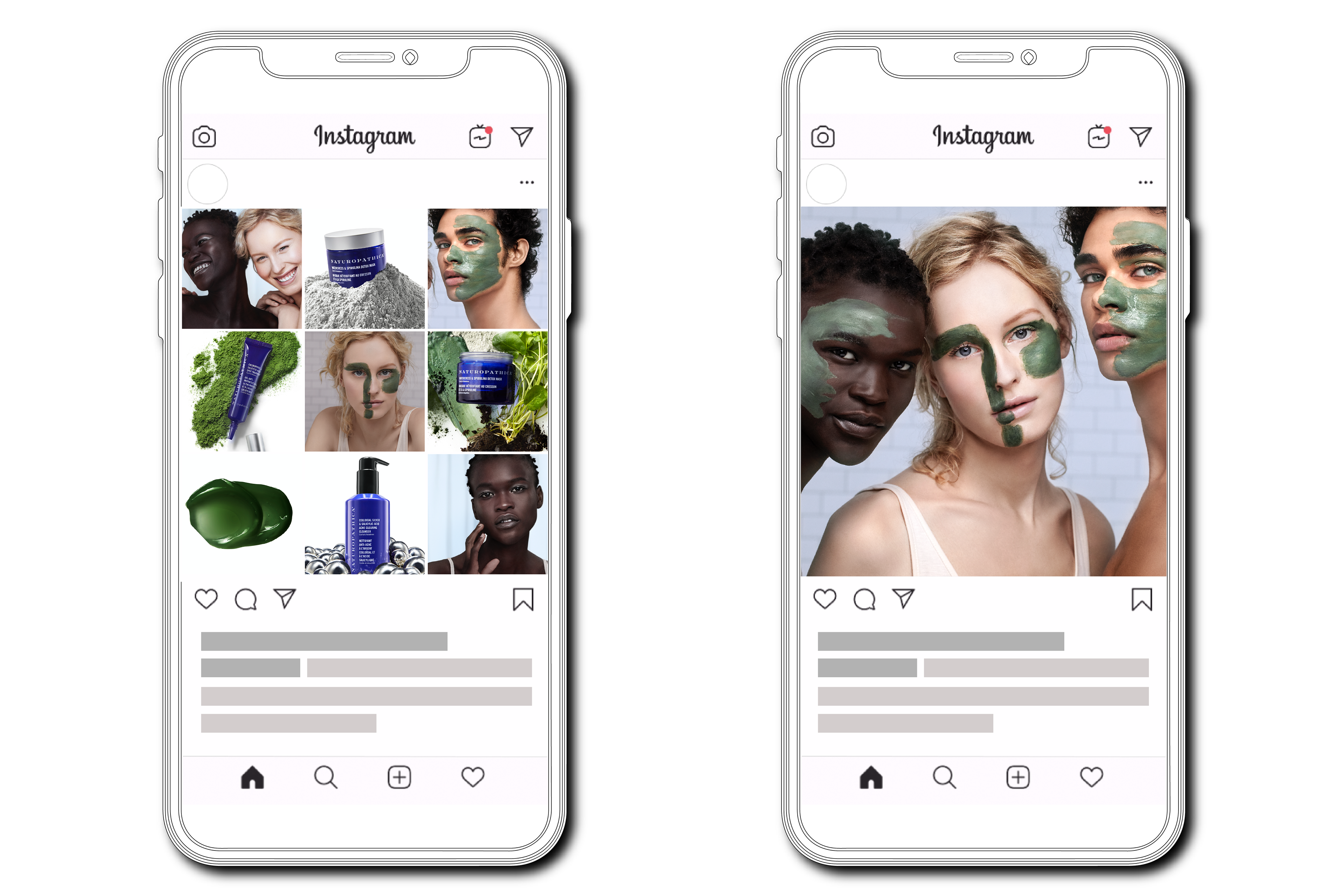 THE PATHWAY TO CLEAN RETINOL
Pairing herbalism with cutting-edge science
Ageless Retinol Power Duo Collection
The ask
 In the age of clean beauty people want their skincare ingredients to be grown organically and harvested; not to sound like they've been whipped up by a mad scientist in a fluorescent-lit laboratory.
The challenge
Here's where retinol—a proven skincare ingredient—gets a bad rap.
The story
Although retinol is often shunned by clean beauty brands because of its tendency to cause irritation, Naturopathica's pathway to clean is all about using the right retinol and mixing it with other earthy ingredients like edelweiss, bakuchiol and passion fruit.
The result
The sensorial and ingredients-driven campaign builds a compelling case for a new luxurious retinol formula that is gentler and more effective than ever—giving assurances to new users inclined to use it regularly.
skincare with positive, mood-boosting benefits
Building practices that care for the body and mind, inside and out.
Chill Chocolate Vine Stress Defense Collection 
The ask
 Help make sense of a novel use of an unusual, attractive and invasive herb for managing inflammatory skin conditions.
The challenge
 We're familiar with the cacao bean and the fruit, but how about the chocolate vine—an aromatic herb proven to reduce inflammation. And oh yeah, it's not chocolate.
The story
 True to its name, this exotic botanical smells delightfully like the coveted confectionery, and is perfect for fighting visible signs of aging caused by stress and inflammation.
The result
The sensorial and ingredients-driven campaign builds a compelling case for the skin-mind connection, and seeing the skin as a window to your inner world.
Let's make people talk about your brand.