URUKU GIVES BEAUTY NEW PURPOSE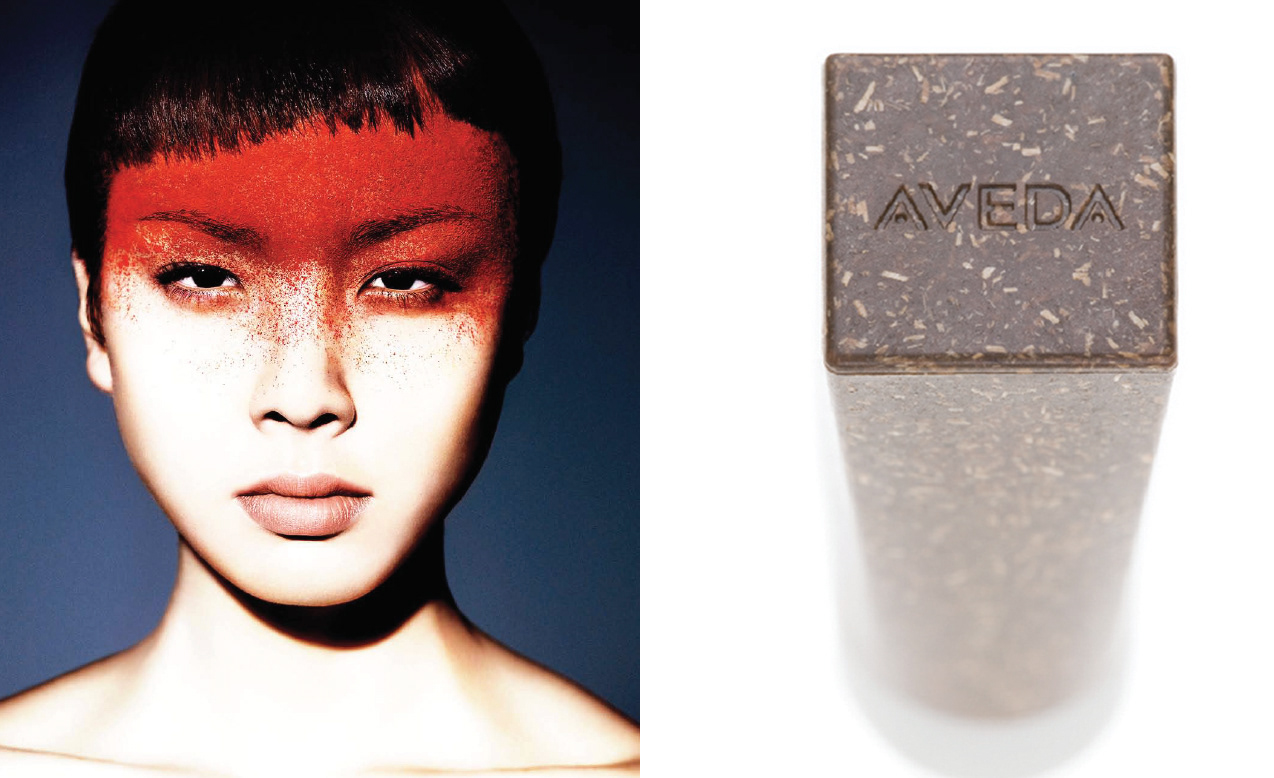 The ask
 Create awareness of Aveda's brand extension into the color cosmetics category, while utilizing the brand's strengths in environmental stewardship. Can beauty be better for the planet? 
The challenge
 This brand equity needed to be reframed and aesthetically pushed to challenge Aveda's current narrative of recyclability, and change the industry culture of color cosmetics packaging.
The story 
Guided by the brand's core principles of sustainability—recycle, reuse, and reduce—we sought to make the packaging of Uruku as fundamental as the tree from which its pigment grows. The primary structure plays with a subtle shift in geometry, and uses a wood plastic composite made of recycled HDPE and wood flour. The molded pulp outer package is made from 100% recycled newsprint, with a soy-ink printed paper sleeve made of 100% post-consumer recycled content (PCR).
The result
 This packaging design was good for the planet…and the brand. Aveda was awarded the prestigious Corporate Achievement Award at the Smithsonian Cooper-Hewitt National Design Museum; International Packaging Design Award, Health & Beauty America; Industrial Design Excellence Awards (IDEA), Bronze, IDSA; I.D. Magazine, Design Distinction; packaging, Annual Design Review.
The ask 
Rejuvenate the packaging of the brand's leading categories to better align with its environmental sustainability mission in a more modern way, and reassert its market leadership.
The challenge
 After decades of innovation in professional hair care, color products and styling aids, new global competitors entered the space in a big way—resulting in market share and revenue losses.
The story
 We merged an ownable and updated packaging design with more Earth-sensitive material alternatives—weighing potential resource and energy consumption, avoiding use of virgin or non-recyclable materials, and minimizing greenhouse gases and other environmental impacts.
The result 
We modernized the mission while leaving a lighter footprint on the Earth.
Give your brand the recognition it deserves.